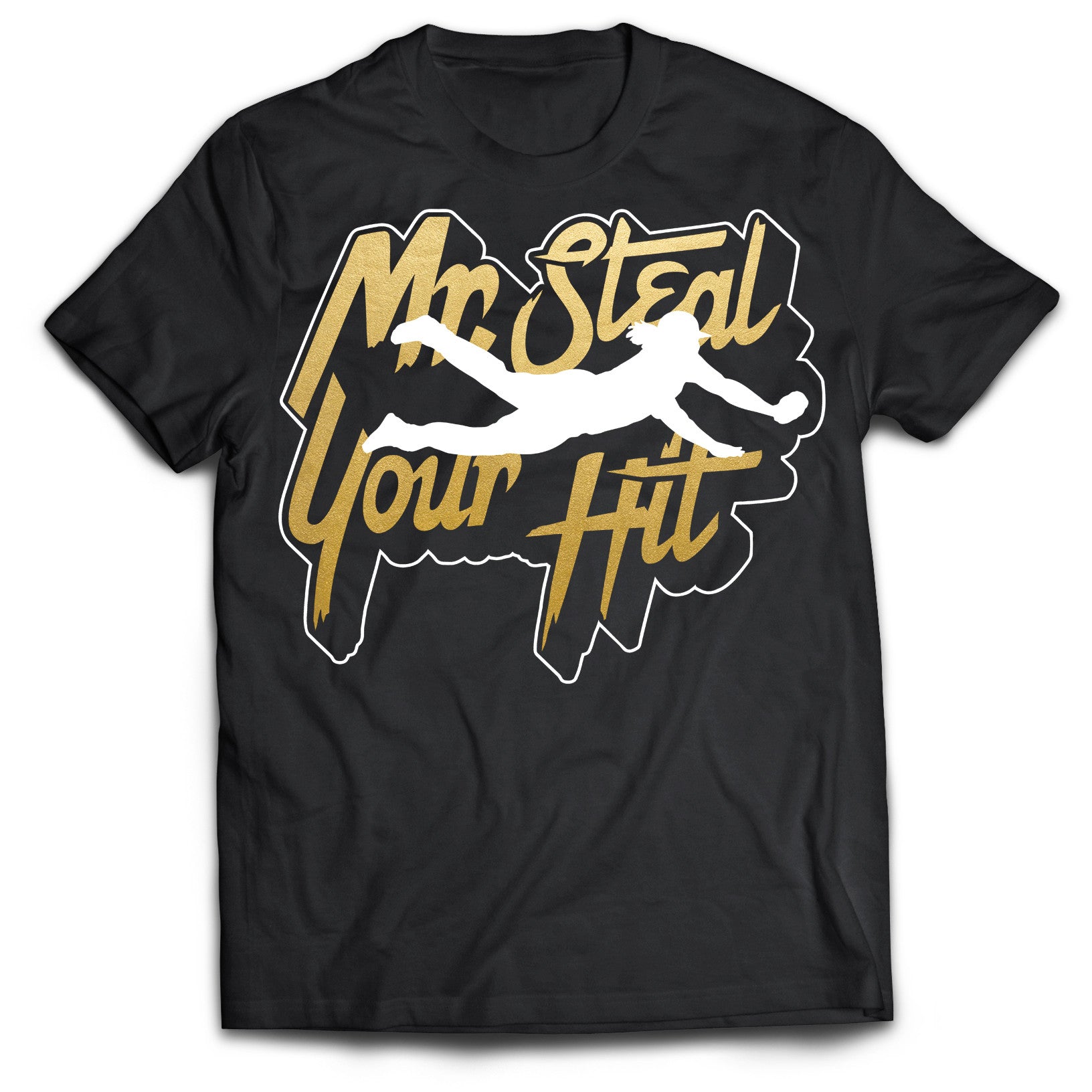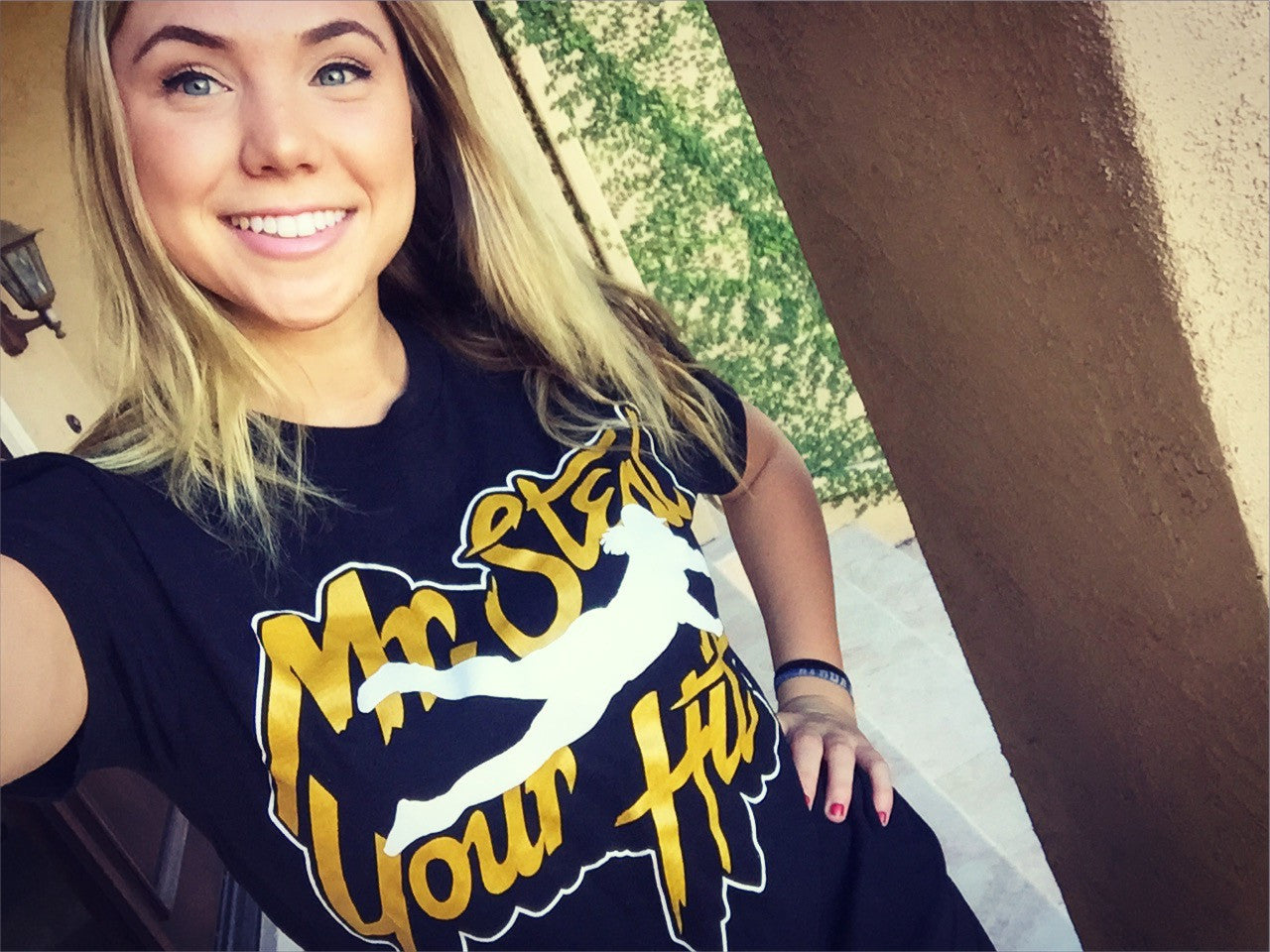 Mr. Steal Your Hit (With Flow) T-Shirt
Mr. Steal Your Hit, you're the guy robbing everyone else on the field! If there's a ball in your area, there is no doubt the hitter is out! He has the flow to match his style on the field! The shirt is 100% cotton t-shirt, printed in America!
Please allow 1-3 business days for the shirt to be shipped! All orders are sent via USPS First Class Mail or Priority Mail which normally takes 2-5 days for delivery. If you need the shirt at a certain time, please send us an email at info@sportsswag.com and we will try to accommodate your needs as best as we can.